THE KLUB FOOT KICKS BACK ...Again!
By wildhank
Photos by Alan Wilson- all rights reserved

Rumoured to be in existence for twenty-something years, it's officially safe to say now that all disbelievers were wrong and the long-lost Klub Foot tapes are for real and in the best possible hands at last.
Only a fraction of those takes that were recorded on hundreds of 2" wide, 10" reels have seen availability before, with the majority of those out on the original 'Stomping at the Klub Foot' ( ABC Records) series before they were treated like bulk trash and ended up in barn somewhere in Kent, literally buried under bales of straw and piles of chicken shit. By 2007 the Psycho gods answered the prayers of the rockin' flock and after neither ABC Records nor the folks at Link knew what to do with this tender tin they eventually passed the tapes to Cherry Red Records, knowing that they have had a good partnership with Alan Wilson of Western Star who's not only specialised in mixing and recording rockin' music but also an expert in digitising analogue tapes which he did for major labels hundreds of times before.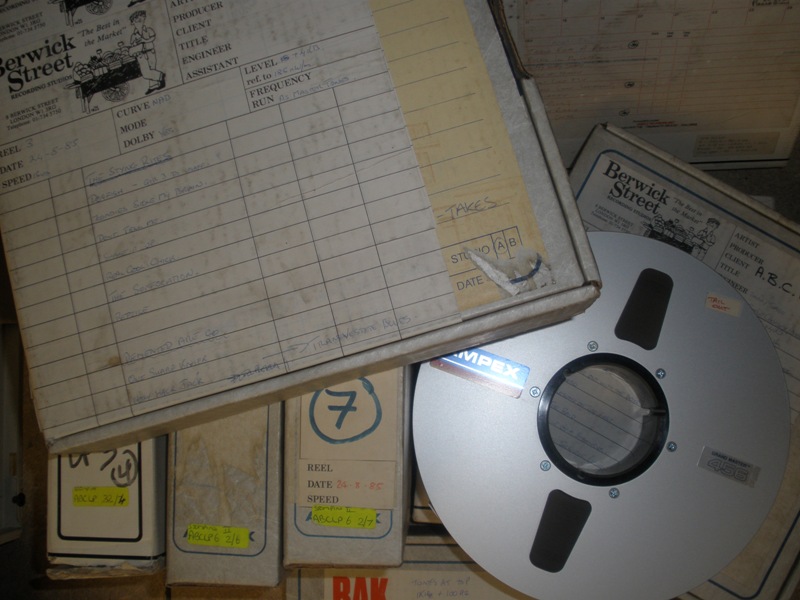 After removing the tapes to a safe place at Western Star studios and cataloguing the content of the tapes, Alan Wilson realised that he had hit on a mother lode of Rockabilly rawness and Garage goodies all recorded at the mecca of Psychobilly during the genre's first heyday. After some negotiations he also got Cherry Red to allow him to bake and restore a couple of these tapes for 'test purposes' which lead to two further 5" CD releases, 'Batmobile- The Claredon Ballroom Blitz' in 2008 and 'The Sting-rays live at the Klub Foot 1984' in 2010 respectively, both of them excelling with stunning quality and becoming instant classics of the genre. But with records sales on decline in general and Psychobilly still not to be expected the next big thing, Cherry Red decided not to continue with exploring any more tapes as the huge costs to restore those treasures didn't match up with the money coming in from the record sales.
Luckily Mr. Wilson is not only a business man but also a lover of all of this rockin' mayhem and he decided to leave no remedy untried to unveil these live gems for the all of us who still take a trip down memory lane now and then and saving rockin' history for future de-generations to come . He eventually inked a deal with Cherry Red in May 2011 that allows him to get everything out of the tapes at his own financial risk with Cherry Red retaining the master rights. With the support of a good friend and analogue specialist Martin Nichols, Alan didn't waste any time to convert some more tapes onto a digital format and the first two Live At The Klub Foot releases on his brand new subsidiary imprint, Trophy Records are to be released in August 2011.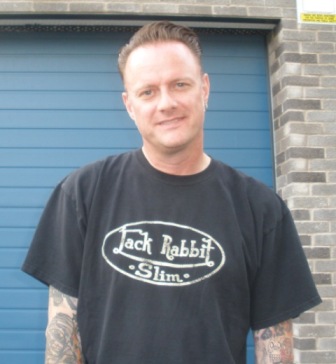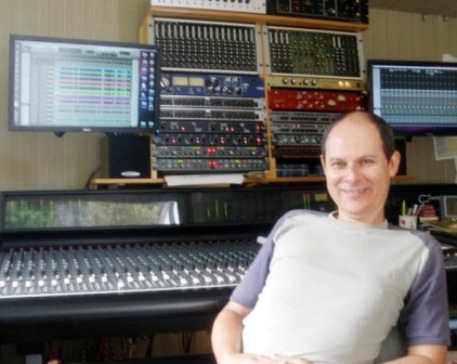 Instead of bothering and boring you with any further details here on how important the Klub Foot was, when the first gig at London's Psychobilly headquarters was held or to tell you more myth and magic of this (in)famous venue which you all know best, I'd like to feed you with more details on what is forthcoming.
The first two albums will definitely be on everybody's must-have list as they feature Nigel Lewis' Tall Boys at top of their game and one of the most popular crowd-pleasers on the rockin' scene all-time in Restless respectively. Believe it or not this just seems to be a start as there is material for about twenty albums to come and full sets of headlining bands like Torment, Frenzy, Demented Are Go and the Coffin Nails to name but a few are waiting in the wings. If that's not enough there are also new volumes of a Live At The Klub Foot compilation in the pipeline mostly due to the fact that some bands simply don't have enough material for a CD to themselves.
Trophy Records will reproduce these gigs – the majority of them covering the years 1984-1986 - as much as realistic and authentic as possible and they won't work with the overdubs that were used back in 'da golden days'. Alan Wilson "even studied photos and placed amps and band members in the stereo as they were stood on the stage. The attention to detail on these is great and they sound awesome."
So grab yourself a piece of history or get out of the way as the Klub Foot kicks back again!
The Tall Boys – Live At The Klub Foot
The initial release of the forthcoming ' Live At The Klub Foot ' series on new-established Trophy Records features Meteors co-founder Nigel Lewis and his mighty TALL BOYS, originally recorded at the Hammersmith Psychobilly stronghold on 24 August 1985. The amazing sound of the ten-track offering and the four-piece itself at their highest level capture one of the most memorable bands of the mid-eighties psychotic Rock'n'Trash boom unmitigated. The set kicks off with the TALL BOYS usually used opening instrumental Dragster and winds up in a Rock'n'Roll Party. Between them you'll find one of the most charismatic lead vocals of the genre, clever song-writing, twangy twin guitars, a pair of anthems and Funtime. My personal favourites include Brand New Gun, Take A Walk, Final Kick, Funtime and Ride This Torpedo tho' it's definitely hard to pick any.
Restless – Live At The Klub Foot
Trapped in an opening slot of a four band bill at the infamous Klub Foot were RESTLESS on the 22nd of September 1984. The gig was originally taped to provide few songs of each participating band for the upcoming compilation album series on ABC Records but has now become available on full-length format at last. This thirteen-track 5" attack showcases the Neorockabilly legend as good and rockin' as ever, backed by the excellent guitar play of six-string king Mark Harman, super-tight rhythm section and a well-chosen set of fan favourites and real rarities. The wild stompin' performance by the UK Neorockabilly legend did so well with the crowd that they were asked to headline their very next Klub Foot. This is R'n'R history. Be part of it! Again hard to pick any highlights, I'm mostly taken with Roll Your Money Maker, Long Black Shiny Car, Girl On Death Row, Live A Lie, Edge On You and Mr. Blues at the moment.