(added April 2010)
INTERVIEW WITH SMEG
( VOICE OF KING KURT AND MARMITE FANATIC )
by John McVicker
THANKS TO JO OF ALCOHOLIC RATS FOR ATTACHED PICTURES!
How did the recent (almost) original line up gig go and who's idea was it to wear those suits?
It was kinda cool, John Reddington picked the suits- somewhere online. They were a bit hot, but I think the gig went well.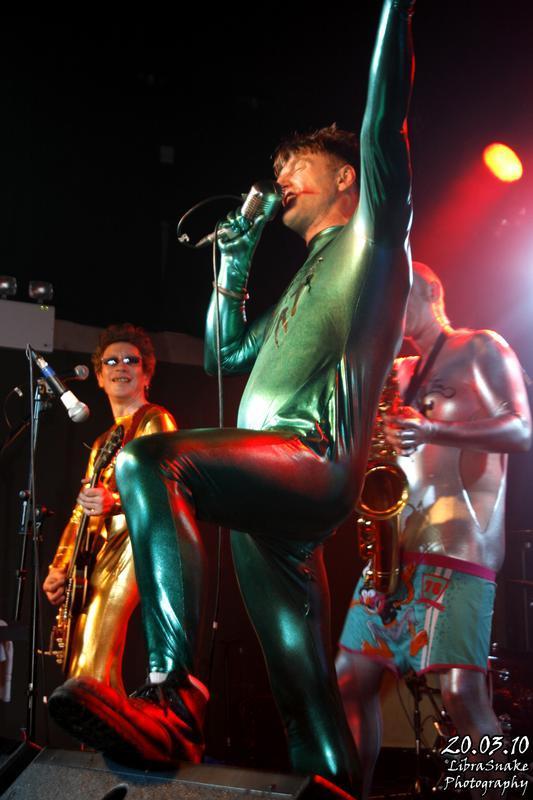 Who's idea was it to get the original singer Jeff Harvey and General Pirate who was on the Banana Banana single?
It was Paul (Laventhol) 's idea, it was a good idea. Jeff did a couple of songs and obviously the General sang Banana Banana.
Will it happen again?
No idea!
Is it going to be released on CD or DVD?
I don't think so at this stage, bit it might've been a good move to do so.
Have the current line up of King Kurt got much lined up for this year?
Yes, the line up of Smeg, Eli, Strangy and Gaff have a few shows in the U.K. and Europe starting mid May. Check out the King Kurt MySpace for details etc.
Any new recording plans?
Er...er... not at the moment.
Who does your tattoos?
A mad Iranian many years ago, then Sean Evett did my flames and swirly water then Steve Herrung did the Chinese writing.
Will you let Strangy tattoo you?
I'd go for that, he's very good at it.
What do you do when you are not gigging?
I like to while away my idle hours with German militaria, touching myself, weeping and a bit of pretend DJ-ing! Cheers Smeg.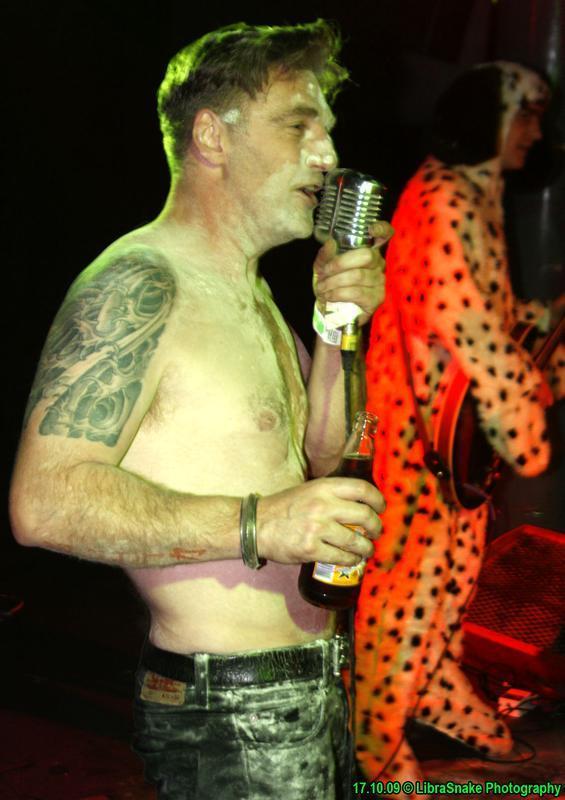 KING KURT ARCHIVES ON MY SPACE
[ Home ] [ TORMENT TRIBUTE ] [ PSYCHO NEWS ] [ GIGS, FESTIVALS,TOUR DATES ] [ UPDATES ] [ THE BANDS ] [ THE RECORDINGS ] [ INTERVIEWS ] [ LYRIX ] [ LINX/CONTACT ]