(added July 2010)
INTERVIEW WITH PAT RAY
(LEAD VOCALS OF THE DAZZLERS )
by wildhank
What was your first personal encounter with Rock'n'Roll, Rockabilly, Psychobilly?
My first rock n roll LP was the 10th anniversary of Eddie Cochran death, bought in the middle of the 70's.What a shock!! The only music that mixes sensuality, violence, raw energy, rebellion and sex. The other rock pioneers were very present on my turn table (Little Richard, Buddy Holly, Elvis, Jerry Lee, etc.....)Simple and efficient music, all the same very technical. Older friends introduced me "before punk" American bands like Ramones, N.Y. Dolls, The Stooges.
At the same time, I used to listen British Rockabilly, first of all Crazy Cavan with whom we played. Flying Saucers, Matchbox, Riot Rockers that I saw several times on stage and who were very violent and very powerful at that time. The labels Sun, King, Imperial republishing enriched our influences.
When did you decide to become a Rock'n'Roll star? Why did you opt for the microphone?
The only thing we had to do was to go on stage to show to our old country that Rock n Roll was still alive. Learning guitar was too much effort for me so I decided to sing, easier and more "just for the show" for me.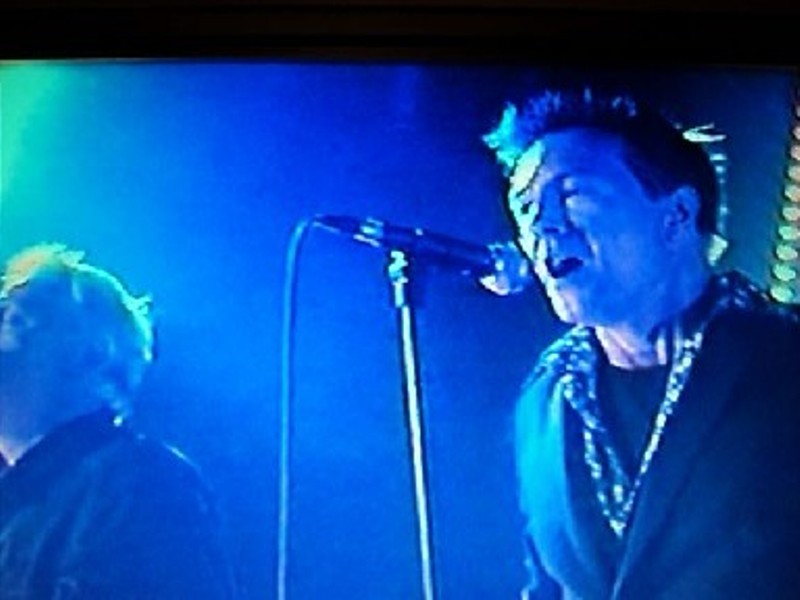 The first incarnation of the band called themselves the Bopkats. Tell us a little bit more about the band and do you still own a copy of the 7" vinyl? Any idea of how many copies were pressed?
The first Bopkats EP was recorded in only one day with two compositions. It's now a collector's item. I even haven't got a copy myself!
When and why did you guys morph into The Dazzlers?
We changed our name when the Stray Cats had their worldwide success. At that time from everywhere, Boppin'Cats, Rockats, Crazy Cats, etc appeared. Audience used to assimilate us to the post Stray Cats bands thinking we were imitating then when we just had the same influences and we were playing for years !! The Dazzlers were born !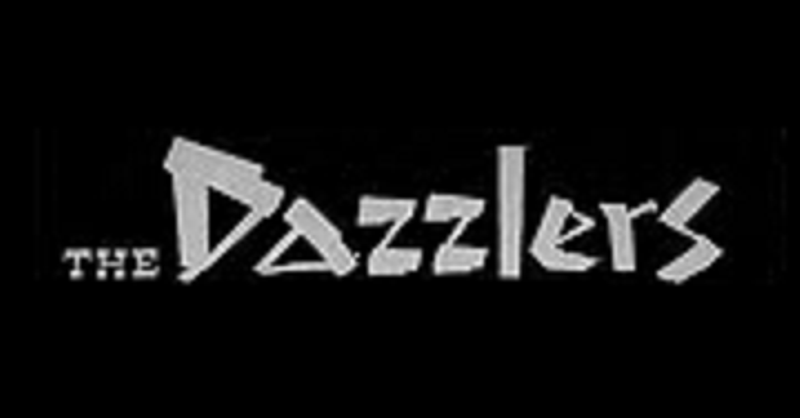 Please introduce the original line-up and how did you get the record deal with Rockhouse Records?
Patrick Raynaud: singer, Charly Markarian: guitar, Norbert Raynaud: bass. Pierre Laffont: drums. No changes since the beginning.
Michel Thonney spotted us on a TV show and he introduced us to Rockhouse Records. They were searching bands playing Rock n Roll not like a revival music, but like a modern nowadays music. This has always been and will remain our only Rock n roll concept.
The selection of cover versions includes some odd ones (Rufus Thomas, Collins Kids...). What were/are the main influences of the band and what's your favourite cover version on the album?
These cover versions correspond to our main influences. I like Whistle Bait, it's real punk rock. Such tracks caused a riot during a Rockhouse Festival in Eindhoven in 1983.
The Dazzlers arguably were one of the first bands outside the United Kingdom that started to bring a new feeling to Rock'n'Roll audiences. Do you feel that the band gets the credit they deserve for their pioneering work back then and do you feel comfortable being called a Psychobilly band?
No we are not enough mentioned as pioneers like Cramps. Meteors or else, because we didn't have serious promotion. We never called ourselves Psychobilly despite our presence on the compilation 2nd Psycho Attack over Europe. We do Rock n Roll without taking care about tendencies or fashion, we always like raw, sensual and powerful Rock n Roll and the only way we can do it ; it's like that!
Have you build any relationships with other bands or band members from that era and what's your favourite French band?
We don't have a relation ship with bands from that era, we were different from the others, "unclassifiable". We were very young and a little bit too wild to take care of ourselves.... The usual French rock bands.
When and why did The Dazzlers split up?
We split in the middle of 80's.We used to compose a lot at that time and we started to disagree. We all played with other bands but never found again osmosis.
Have you been keeping track of what's going on over the years and are there any new bands that you like?
Scene hadn't change much. It's Either very conventional (Hillbilly, Swing, Jazz, Folk song)or to much Heavy Metal, both with not enough originality, loosing madness and spontaneity. I thing I'm very old school, I appreciate always a Meteors or Batmobile concert. My favourite band is still the Cramps of that kind of music. Today I also like John Spencer Blues Explosion, Heavy Trash, The Jim John Revue.
What's the reason for the latest reformation of The Dazzlers? Are there any line-up changes and how did the comeback gig go?
After a jam session for friends ,Nova Express Records asked us to record 5 tracks on a compilation, Wild Wild Lover. Then a French rock band (Cause)invited us to play during their CD promotion gig in Rail Theatre March 27th 2010.The line-up of the band has always been the same. The comeback gig was a great show, you can check it yourself on YouTube.
Most of the bands are running an official homepage or are using MySpace, Facebook to promote themselves. Is there a particular reason why there's no official Dazzlers web-space out there?
We haven't got any website, because we don't have any agent, we don't know that kind of thing, we can only play Rock n Roll.
Did you have any gigs confirmed for 2010 and what's next?
After Rail Theatre gig, people were enthusiastic, interesting to see us playing again. Why not a international festival in Europe specialised in Garage Rock, Punk, Psychobilly......