This is the Unofficial Home of Old School Psychobilly music.
Itīs dedicated to all the crazy kats, who keep the music genre alive,
that has been totally ignored by the mainstream
music business and press for nearly thirty years.
Find all out about the bands, albums and the important video
tapes and/or DVDs or join the big lyrics section and
sing along to some of the biggest anthems.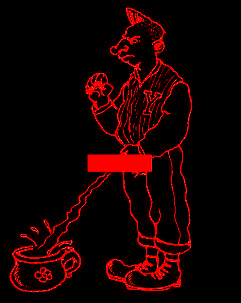 " when i hear the sound of the slappin' bass
a change comes over me and hair grows on my face
now you're gonna see my other side
cause i'm a psychobilly jekyll & mr hyde"

(from THE QUAKES: psychobilly jeckyll & mr hide)