(added September 2009)
INTERVIEW WITH MAURI
( VOCALS AND GUITAR PLAYER FROM THE BAND GENERATION MONGOLOID )
by John McVicker
How old were you when you first heard Psychobilly?
I was seventeen and heard in my town Bologna (Italy) in a record shop. That was the beginning for me.
When did Generation Mongoloid form?
We formed in April 2005 and the line-up has always been:
Mauri - vocals and guitar, Mattia - double bass and Riky - drums.
What bands do you listen to?
All of us listen to "old school " Psychobilly sounds like The Meteors, Krewmen, Lost Souls, Cyclone, Scallywags, Frantic Flintstones, Guana Batz and more.
When was the band's first gig and how did it go?
It was in June '05, just two months after we formed, supporting Evil Devil. It was O.K. !
What's been the best gig you have played?
For sure 7th September 2007 at Cafe Libella, Altenmark (Germany), support to Batmobile and Evil Devil. It was the first gig outside Italy.
How did you get the record deal with Billy Bone's Records ?
We have known Andrea (owner of the record label) for a long time. we posted him a demo, he liked it, so he signed us. He's working well for us!
Are you happy with the finished album?
Yes, we are happy. It's made with our passion.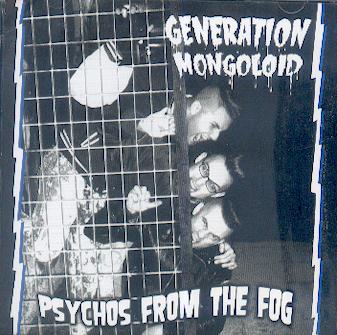 Do you guys do music full time or do you still have jobs?
No, we still have jobs.
Will we see you in the United Kingdom?
Maybe, we would like play the United Kingdom. Some one book us!
What does the future hold?
We hope to record a new album soon. we are already writing new songs. And we want to play loads of gigs!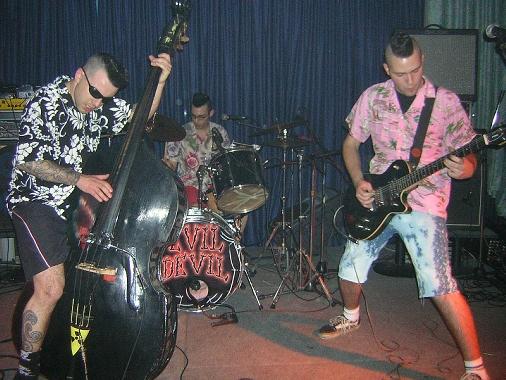 GENERATION MONGOLOID ON MY SPACE