(added December 2010)
INTERVIEW WITH MARK HOWE
(FORMER DRUMMER WITH THE METEORS)
by John McVicker
How old were you when you started to play the drums ?
Fourteen.
Were you a Psychobilly /Meteors fan before you joined?
Yes, I had most of the Meteors records along with other rockabilly stuff, 50's and 80's and saw the Meteors a couple of times live in about '86-'87.
How did you get the job?
My mate (also a Meteors fan) saw an advert in Melody Maker "The Meteors require shit hot psycho rockin' drummer" etc and persuaded me to answer. I then went to meet Paul (Fenech), Lee (Brown) and the crew at a psycho fest in Bromley and was asked to bring my kit to Swindon for an audition the day before my first gig at Richmond rooms in Brighton.
What was your audition like?
Paul asked me which songs I was most familiar with and we put a set together, that was the only rehearsal I had in two years as all new stuff was learned at sound checks!
How long were you in the band and what records did you play on?
I joined in late '89 and played on
Chainsaw Boogie
and
Please Don't Touch
singles and three albums:
Undead
,
Unfriendly And
Unstoppable,
Live Styles Of The Sick And Shameless
and my favourite
Madman Roll
. I left sometime in '91, can't remember exact dates..too many drugs!
Why and when did you leave?
I left because by this point I was enjoying playing guitar and singing more than drumming and wanted to have more creative input in a band than I had with The Meteors. I don't regret joining and I don't regret leaving when I did.



What did you do next?

I moved to London shortly after (I'm from Northants) and left the rockabilly scene behind somewhat. I played guitar in various punk/power pop bands and then took a course in Stage Hypnotism which I did professionally until 3 years ago when I moved back to Northants.



Have you seen the Meteors / Fenech since ?

Haven't seen The Meteors since but I did see Paul at a funeral some years ago. Sadly our Roadie (Arms) died of a heart attack (RIP Mate).



Best and worst memory of being in the Meteors?

Best memory, too many to mention but the girls in Finland were fun! I guess seeing the world and getting paid was cool!. Worst, shitty gig in Doncaster with about 20 people in the audience on a Monday night!



What do you do today?

Since I've been back home I've got into Rockabilly again bigtime. I have been pissing about with various drummers/bassists and haven't found the right line up yet. In the New Year I shall be going into the studio to record a couple of tracks and will sing and play all instruments apart from double bass, which will hopefully be played by Mario Bradley if he's free. I'll send you the stuff when it's done if you wanna listen. In the meantime I've got a few things on YouTube, just me and another guitar player having a crack in my living room. Do a search for "switchblade howe" and you should find 'em. Let me know what you think, only covers on their but original stuff will be on disc in New Year.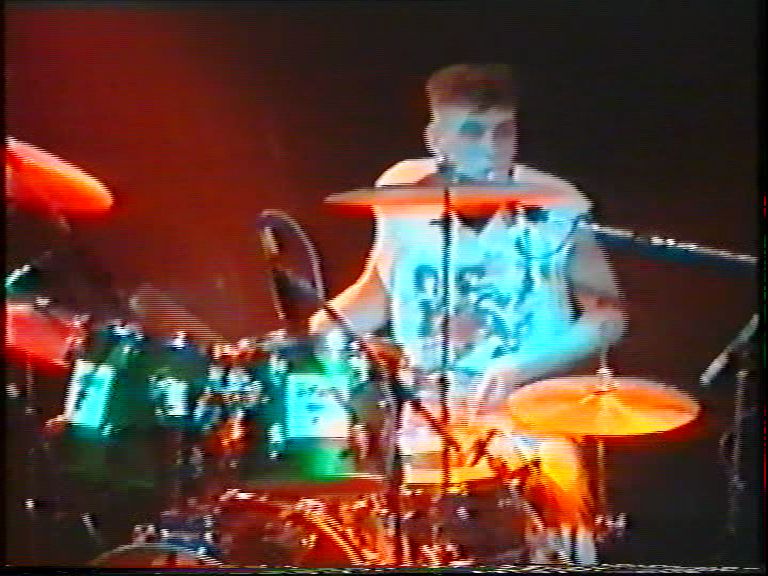 [ Home ] [ TORMENT TRIBUTE ] [ PSYCHO NEWS ] [ GIGS, FESTIVALS,TOUR DATES ] [ UPDATES ] [ THE BANDS ] [ THE RECORDINGS ] [ INTERVIEWS ] [ LYRIX ] [ LINX/CONTACT ]